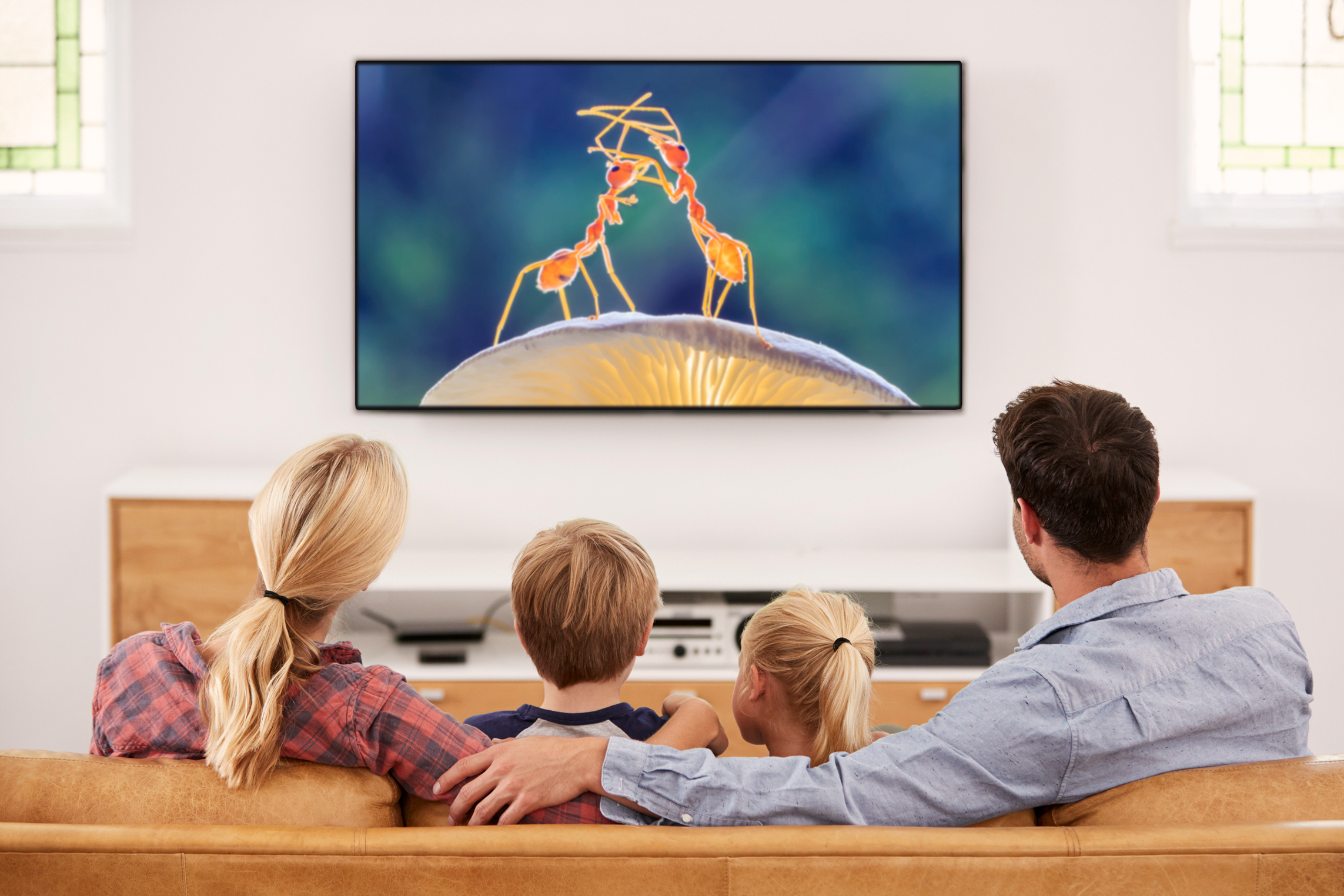 Top 8 Bugs in Film
Bugs are everywhere. They're in our backyards, sometimes they're in our homes, and as it turns out, they're on our TV screens, too. Over the years, bugs have shown up on film, in friendly, made-for-children cartoons, and creepy-crawler themed thrillers alike. If you have a strong aversion to insects, seeing them on screen might be as close as you're willing to let them get. If you don't mind the little critters, you might even really enjoy watching a few buggy movies.
Either way, most of us would agree: bugs in film are certainly more entertaining than having bugs in our home. Ahead, we've come up with a list of the top ten films where insects are the stars of the show — happy viewing!
A Bug's Life
This animated comedy follows the story of Flick, a misfit ant who's looking to assemble an army of insects to stand up against grasshopper bullies. It's the perfect watch for kids and adults alike. The voice cast includes big names like Julia Louis-Dreyfus and Hayden Panettiere, and if that's not enough to get you excited, it's worth mentioning that the movie was inspired by the fable "The Ant and the Grasshopper".
Antz
Funnily enough, Antz came out the same year as A Bug's Life, and shares similar themes, although some scenes skew more towards adult humor. With another star-studded cast featuring the talents of Sharon Stone, Jennifer Lopez, Sylvester Stallone, and Dan Aykroyd (to name a few), this movie was a box-office hit.
The Fly
The Fly is a sci-fi horror thriller that's considered a cult classic. It stars Jeff Goldblum as scientist Seth Brundle, and Geena Davis as journalist Veronica Quaife. The movie follows Seth as he invents a teleportation machine. In the process of perfecting the machine, he accidentally merges with a fly and madness ensues. The makeup and special effects were considered advanced for its time, and it's still considered a must-see movie to this day.
Bugs
If you're curious about bugs in real life, this documentary might be a good watch for you. It follows a Copenhagen-based group of researchers from Nordic Food Lab on their journey to discover if and how bugs can be used for food. They travel all over the world and eat a lot of bugs — and raise a lot of interesting questions about the future of food.
Bee Movie
Revisiting animated movies about insects, Bee Movie is a cartoon comedy from the mind of Jerry Seinfeld. Barry B. Benson, the buggy main character, can actually talk to humans. The movie follows him as he falls in love with a human woman and discovers the truth behind the honey industry.
The Ant Bully
Another family-friendly cartoon, this fantastical movie is all about a lonely 10-year-old kid who gets shrunken down to the size of an ant. From there, the adventure begins as he encounters wasps, beetles, and glowworms, and learns what it means to be a part of a colony.
James and the Giant Peach
While James, an orphan boy, is the star of this animated Disney movie, much of the movie's other characters are human-sized insects. Alongside Mr. Grasshopper, Mr. Centipede, Ms. Spider, Mr. Earthworm, Mrs. Ladybug, and the Glowworm, James goes on an unbelievable adventure to New York City.
Them!
If you've ever had nightmares about giant bugs, you probably have this movie to thank. Inspired by the hit "Godzilla", this movie imagines what would happen if ants mutated into giant man-eating monsters after atomic testing. It's one of the first movies in this genre of creepy-critter horror, and is worth watching if you love old films.
Need a Helping Hand with Pests?
If bugs have made their way off screen and into your home, you'll need professional help with removal. Call Arrow Exterminators today — we'll take care of the rest.