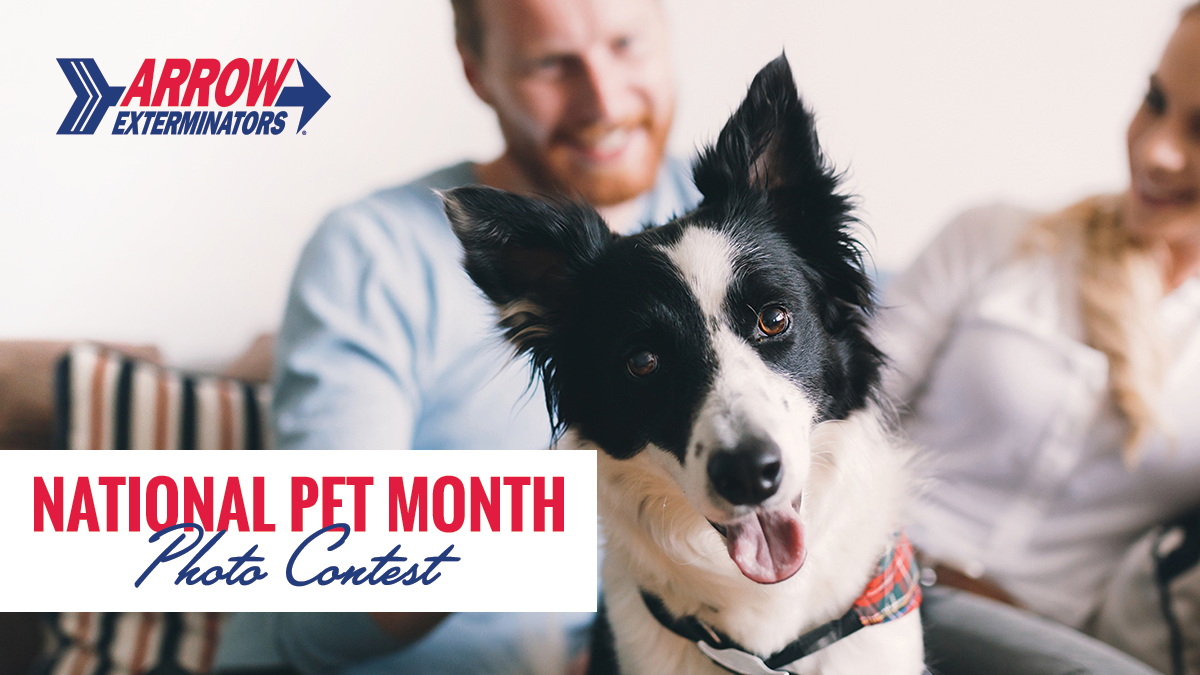 We'll Take Care of the Bugs, You Take Care of the Hair and Makeup.
We are pet people. Not literally half-pet half-person, we just really love cute domesticated animals. We are also devoted to keeping them protected from pests like ticks and fleas. And since we love pets so much, we are celebrating National Pet Month in a big way. We'll be giving you a chance to show off your fur-friends in all their magnificent adorableness. By sending in a photo of your pupperinos, kittenistas and all other showboating four-leggers, you will not only win glory for your companions, but possibly prizes too.
Here Are the Rules
1. Snap a pic of your favorite four-legged family member between May 2nd and the 16th.
2. Post a photo of your pet in the comments or on a public profile using the hashtag #NationalPetMonth. Don't forget to tag Arrow's Facebook (@arrowexterminators) or Twitter (@ArrowExt).
3. We'll put the photos in a Facebook album. And then you, the pet parents, will get the chance to vote for your favorite photos starting May 17th through the 31st.
4. Please, try not to vote for yourself. But if you do, we totally understand.
5. We'll announce the all-time cutest creature on earth in June!
Now for The Good Stuff
Prize for The Winner - Glory, bragging rights and an exclusive BarkBox filled with all sorts of toys, goodies and treats for your fluffy-friends to eat and destroy.
Raffle Prize - If you entered and voted, you will automatically be put into a raffle for a $25 Visa gift card. You can buy your pet something nice... or you can go buy yourself another animal so that you can win first place next year.
Have an Itch Free Photoshoot
Now go and give your animal a chance to stand in the limelight. And after you are done with your adorable photoshoot, you may want to check out our post on how to protect your pets from evil, itchy pests this season. Good luck and happy snapping!