Arrow Exterminators Acquires Apex Pest Control with Offices From Coast to Coast in Florida
Apex Pest ranked #76 on 2021 Top 100 list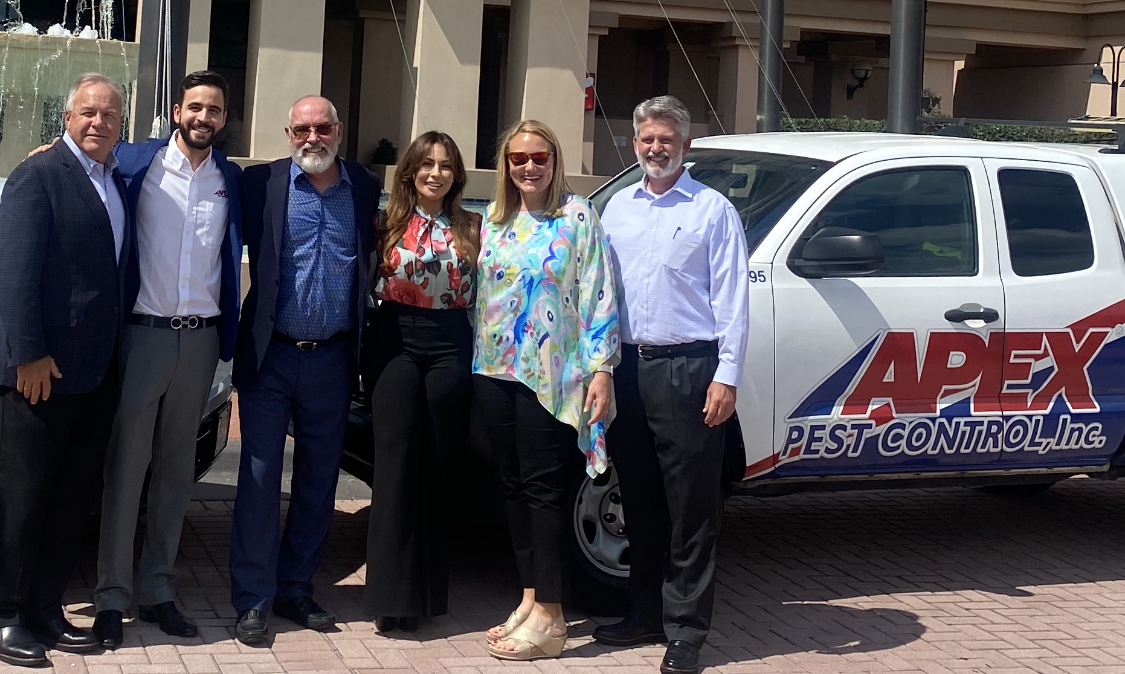 Atlanta, GA, August 16, 2022 - Atlanta-based Arrow Exterminators has acquired Apex Pest Control, Inc. marking its sixth straight acquisition in the State of Florida.
Headquartered in Rockledge, FL, Apex Pest Control provides pest and termite control and lawn services to approximately 25,000 residential and commercial customers in 30 counties from its offices in Orlando, Tampa, Brevard County, Jacksonville, and Miami-Dade/Broward County. The company has strong relationships with premier home builders and provides pre-treatment services to the construction industry which is booming in the state of Florida. The family-owned and operated organization was established in 1985 by Peter (Pete) Eldridge. The company has grown to a family of 78 team members and reported 2021 revenues of just under $10 million, placing Apex as #76 on the most recent Top 100 list. All Apex team members will remain with the company, along with the entire Apex Pest Control management team.
"We are very pleased to have merged with the Apex organization which has a great reputation for service in the state of Florida," said Emily Thomas Kendrick, Chief Executive Officer of Arrow. "These new offices give us 45 service centers throughout the great state of Florida and a total of 165 offices in the country.
"Most of our loyal team has been with Apex for 10-20 years. It was important for me to leave them in the hands of a company where they would be even better off than they were with me. I truly feel that every Apex employee is better off today than they were before the merger, and that's what I wanted to be sure of," said Pete Eldridge, Owner of Apex Pest Control. "After just a couple meetings with Kevin Burns, I was convinced that Arrow was different from the other suitors that pursued us. We always tried to run Apex as a caring family unit, and I quickly became convinced that Arrow lived and breathed the same family qualities that Apex embraced."
"We see many benefits from this merger as Apex has significant insight into the building industry in Florida which will play a large role in our continued growth" added Tim Pollard, Arrow's President and Chief Operating Officer. "Apex has built a valuable business and a loyal team, as well as a reputation for serving both customers and builders and we look forward to working with this great group of professionals."
The Law Offices of Mark Ruff and Kemp Anderson Consulting represented Apex Pest Control, Inc. for this transaction.