Arrow Exterminators Announces the Acquisition of Carolina Termite & Pest Control in Hilton Head Island, SC
Merger Strengthens Presence in Thriving Lowcountry of South Carolina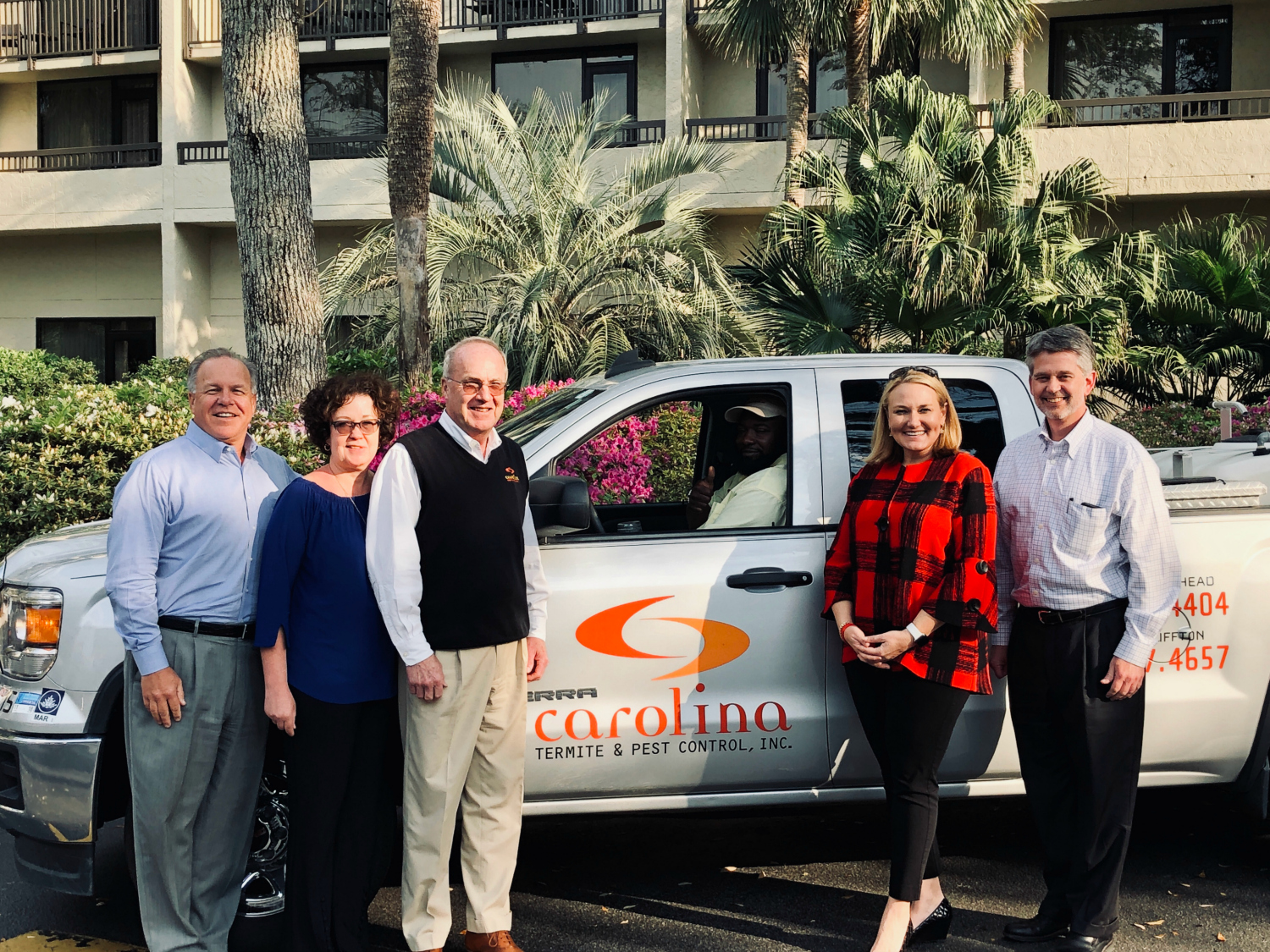 Atlanta-based Arrow Exterminators is pleased to announce the merger and acquisition of Carolina Termite & Pest Control, Inc. This transaction will provide Arrow the opportunity to strengthen its presence in the thriving Hilton Head, Beaufort, Bluffton and Daufuskie Island markets and will serve both residential and commercial customers throughout the Lowcountry of South Carolina.
"We are absolutely thrilled to welcome the customers and team members of Carolina Termite & Pest Control to the Arrow family," said Emily Thomas Kendrick, President and Chief Executive Officer of Arrow Exterminators. "For nearly 50 years, owner Les Shillman and his team have been serving Hilton Head and the surrounding communities in the Lowcountry with great care and compassion and we are honored to continue that commitment into the future."
"When I first started thinking about selling, I spoke with two of my most trusted people in the industry and they both told me I should contact Kevin Burns at Arrow in Atlanta. I'll never forget Kevin telling me that Arrow was a special place and that the company had a special family culture. After meeting Emily and her dad Joe Thomas and Tim Pollard, I knew we were selecting the right company. What really put me over the top was being invited to one of their events they were hosting on the island. Your could FEEL the family culture and the passion and excitement that the Arrow team members showed. My wife Jill and I were blown away by what we experienced that day. It was incredible. I'm truly excited that my employees will have many growth opportunities and Arrow will be able to offer an expanded range of services to offer our customers."
"Carolina Termite & Pest Control is a very established and extremely well respected name in the state of South Carolina and we are really proud to have this strong team of professionals join the Arrow family," stated Tim Pollard, Arrow's Senior Executive Vice President and Chief Operating Officer. "South Carolina is an important state to us as we look to expand our footprint and bring our service to more new markets. We continuously look to merge with high-quality companies who share our goals, principles and culture and I believe we found the perfect fit with Carolina Termite & Pest Control."
Carolina Termite & Pest Control will join the other offices in the state of South Carolina and will ultimately operate under the Arrow Exterminators brand.