Arrow Exterminators Announces the Strategic Acquisition of Action Termite and Pest Control in Morristown, TN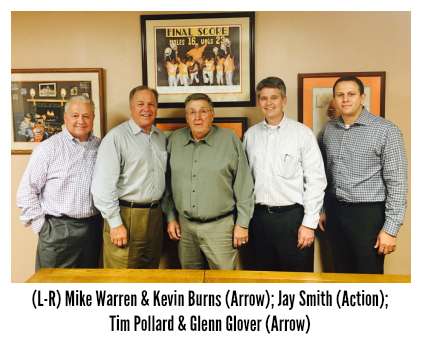 Atlanta-based Arrow Exterminators is pleased to announce the merger and acquisition of Action Termite and Pest Control of Tennessee, a full-service company specializing in residential and commercial pest and termite control located in Morristown, Tennessee. This transaction further strengthens Arrow 's presence in the Eastern Tennessee area and allows Arrow to expand and reach more residential and commercial customers with a full line of services.
"We are so pleased to welcome the customers and team members of Action Termite and Pest Control to the Arrow family," said Emily Thomas Kendrick, President and Chief Executive Officer of Arrow Exterminators. "Action's commitment to their customers and passion for customer service as well as their full-service offerings is not only a perfect fit, but a strategic one as well."
"When looking for a home for our business, we were looking for a company that provides exemplary customer service and was passionate about how customers and employees are treated. We found that in Arrow Exterminators and are proud to be part of the family," said owner Jay Smith. "We wanted to give our employees an opportunity to be with a company where we knew there would be growth opportunities as well as an expanded range of services to offer our customers. All of my employees will continue their careers with Arrow Exterminators."
"Established over 44 years ago, Action Termite and Pest Control is very well regarded in the state of Tennessee and we are proud to have this strong, experienced team of professionals join the Arrow family. A prime location in Eastern Tennessee is strategic to our objectives as we continue to grow to $200 Million and Beyond. We are continuously looking to merge with high quality companies who share our goals, principles and culture and we believe we found the perfect fit with Action," stated Tim Pollard, Senior Executive Vice President and Chief Operating Officer.
Action Termite and Pest Control will complement the other seven Arrow Exterminators office in Tennessee and will ultimately operate as Arrow Exterminators.