Arrow Exterminators Awards the Third Annual E. Raymond Crim, III Scholarship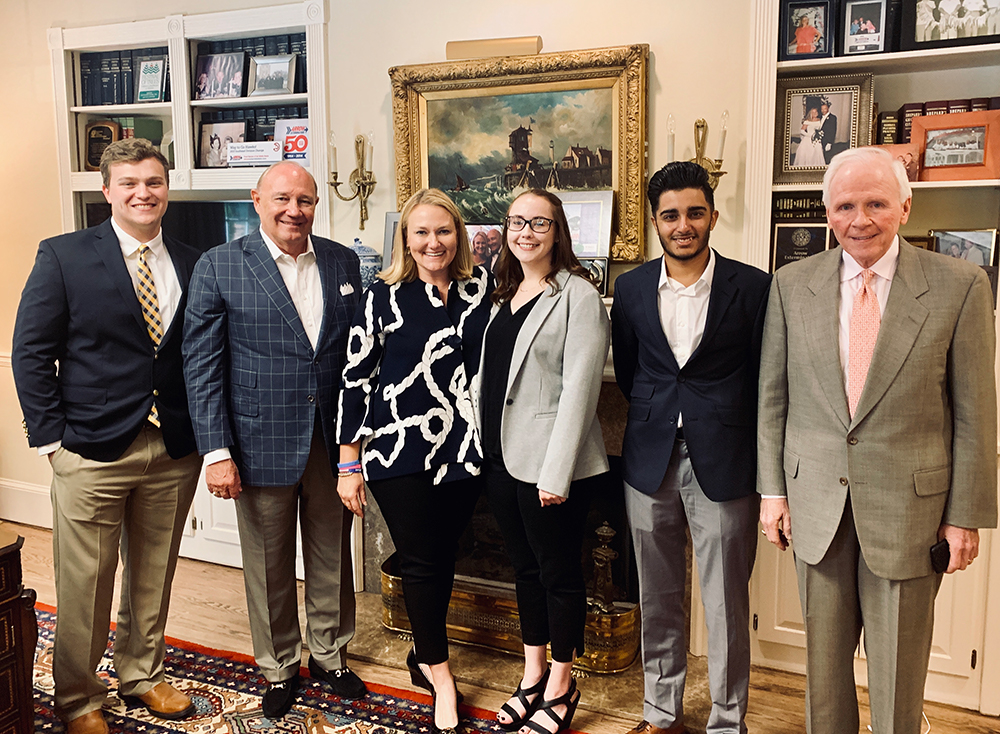 Atlanta-based Arrow Exterminators recently announced the winners of the third annual E. Raymond Crim, III Scholarship. This five-thousand-dollar scholarship was created in 2017 to honor Crim's 44-year career in the pest control industry and his service to the military. Arrow Exterminators will fund this $5,000 scholarship annually and preference will be given to applicants with military service. This scholarship is designed to be complimentary to existing scholarships within the industry.
For the first time since its creation in 2017, The E. Raymond Crim, III Scholarship was awarded to not only one recipient, but three recipients. The winners of this prestigious scholarship were Jay Desai, Reily Martin and Sydney Saylors. The recipients attended Arrow's executive meeting in mid-August where they were presented with the scholarship checks, which totaled $15,000.
"I am truly honored for Arrow Exterminators to be awarding the E. Raymond Crim, III Scholarship to students as deserving as Jay, Reily and Sydney," said E. Raymond Crim, Senior Executive Vice President Emeritus – Ex Officio Member. "It is a display of their commitment to giving back to our community and supporting the academic and career goals of our industry's next generation."
"It is always a great pleasure to award the E. Raymond Crim, III Scholarship to deserving students in recognition of Ray and his industry contributions and military accomplishments," said Emily Thomas Kendrick, President and Chief Executive Officer. "We received many great essays from the applicants, and it was an honor for us to award the scholarship to this selected group of students."