Arrow Exterminators Celebrates 19th Year Sponsoring Children's Healthcare of Atlanta Christmas Parade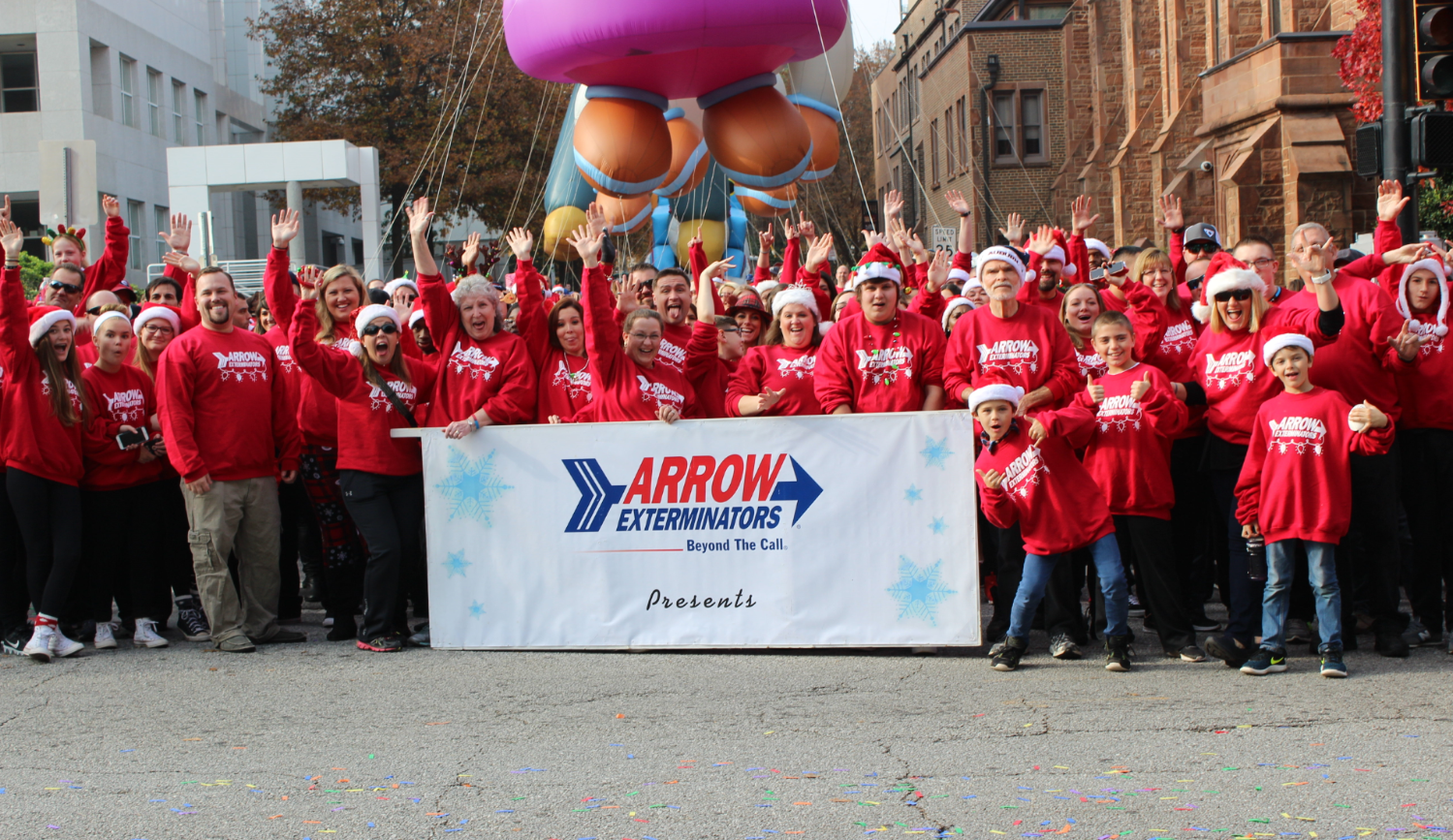 Thousands of Spectators Turn out to Kick off the Holiday Season in Downtown Atlanta
Atlanta-based Arrow Exterminators has been entertaining spectators in downtown Atlanta for over 20 years by sponsoring and participating in the Children's Healthcare of Atlanta® (CHOA) Christmas Parade. This year over 300 team members and their families braved the cold to walk in the parade and expertly maneuver the two-story character balloons, the Three Blind Mice, down the route.
The Children's Christmas parade, the largest parade in the southeast, kicks off the holiday season with thousands of people lining the streets of Midtown to watch the floats, giant helium-filled balloons, marching bands, performers, and even an appearance from Santa Claus. All of the proceeds from the parade benefit the Friends Funding Goals for Children's Healthcare of Atlanta which supports the lifesaving research and treatments provided by CHOA.
"The parade has become a meaningful holiday tradition for many of our team members over the past 20 years, some of whose own lives have been touched by the valuable services provided by Children's. I was honored to walk alongside over 300 of our team members and their families down the parade route." commented Emily Thomas Kendrick, President and Chief Executive Officer. "We are so thankful for the opportunity to be affiliated with such a worthwhile event that not only provides the community with a memorable holiday experience but also raises funds to support the healthcare needs of children in our community," she added.