Arrow Exterminators Creates Three New Endowed Scholarships
Arrow to Award Scholarship Funds to Promising Students as Part of the Pest Management Foundation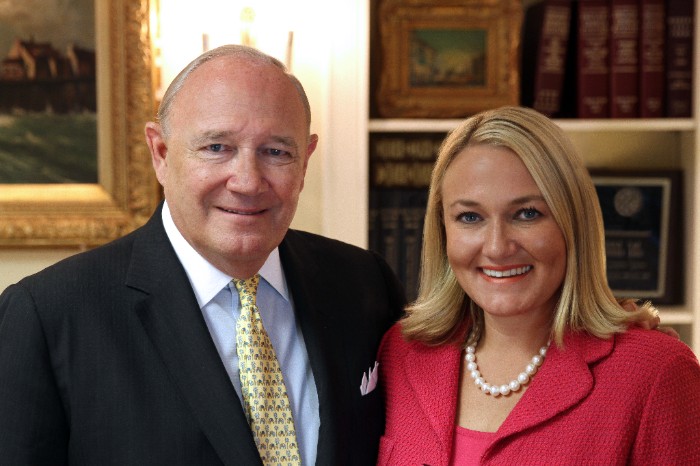 Atlanta-based Arrow Exterminators is proud to announce three new annual scholarships, the Joe Thomas Endowed Scholarship, the Emily and Hugh Kendrick Scholarship, and the Arrow Exterminators Endowed Scholarship. The Joe Thomas Endowed Scholarship is a $25,000 scholarship program that carries the name of Arrow's owner and visionary, Joe Thomas, into the future in perpetuity. The year 2022 represented the 50th year that Joe had been serving the pest management industry, and we are honored to establish this scholarship in his honor. This scholarship is awarded annually to reflect Arrow's commitment to the industry and is open to currently enrolled undergraduate or graduate college students majoring in any field at Mr. Thomas' alma mater, the University of Tennessee.
The Emily & Hugh Kendrick Family Scholarship is funded by the Kendrick family and is designed to be awarded to a student from one of the Kendrick Family's home states of Georgia (Emily Thomas Kendrick), Wyoming (Hugh Cumming Kendrick), or their adopted state of Colorado. "We remain bullish about the future growth of this great industry, and we're committed to the development of the next generation of pest management professionals through the support of students pursuing higher education," said Emily Thomas Kendrick, chief executive officer of Arrow Exterminators.
The Arrow Exterminators Endowed Scholarship Program will reflect Arrow's commitment to the pest control industry and will carry the Arrow name into the future in perpetuity. This $25,000 scholarship program will be awarded annually to any undergraduate or graduate college student, with priority given to those whose families serve in the pest control industry.
"In 1964, my grandparents launched the company in the rear of a beauty parlor, marking our humble origins. Fast forward to today, and we proudly operate in 12 states, boasting 175 locations and revenues exceeding $385 million dollars. Throughout our journey, Arrow's mission has consistently included supporting the communities that have stood by us," said Emily Thomas Kendrick. She continued, "These scholarships represent yet another avenue through which we fulfill this commitment by giving back to the communities that have generously supported us."
These scholarships are designed to be complimentary to existing scholarships within Arrow and the industry.
To apply:
SCHOLARSHIP APPLICATION WEBSITE: www.npmapestworld.org/scholarships
WHERE TO SUBMIT APPLICATIONS: foundation@pestworld.org
IMPORTANT DATES:

Application Period Opens: October 2, 2023
Application Period Closes: November 30, 2023
Application Review Period: December 1-31, 2023
Award Selection and Announcement: by January 15, 2024
After the application period has closed, the Pest Management Foundation's Scholarship Selection and Scholarship Review Committees will collect, review, and identify the award winner for this year.