Arrow Exterminators Hosts "Entomologists-In-Training" Field Trip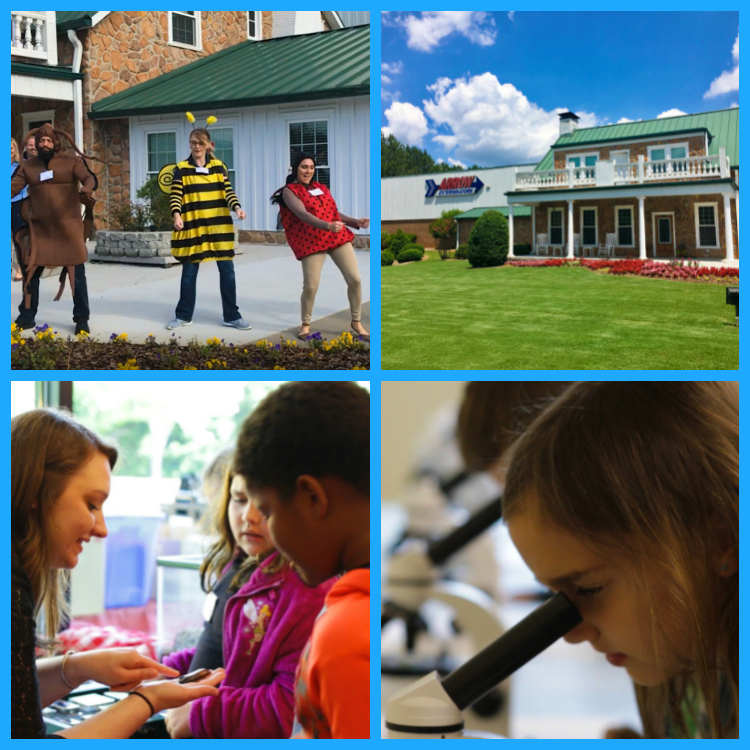 Atlanta-based Arrow Exterminators recently hosted their second annual field trip at Arrow's National Training Center located in Woodstock, GA. Over 155 second grade students from Avery Elementary School in Cherokee County attended and participated in unique labs focused on entomology, science, and math.
The students were broken into up into five groups appropriately named the Bumblebees, Beetles, Ants, Crickets, and the Roaches. These groups visited various labs and learning stations including: a Build-A-Bug workshop, a Home Inspection Lab, a Technology Lab, aBeetle Race, and a Non Petting Zoo. Arrow Team members taught them how Arrow service professionals perform inspections, the tools that they use, and the students were even given the opportunity to perform their own inspection. Additionally, they learned more on entomology, insect identification, and the methods to treat various pests.
The students were provided a picnic lunch complete with a drone fly over above the campus. At the end of the field trip, Arrow also provided each student with a special entomologists-in-training backpack with insect related tools such as a magnifying glass, an insect collection kit, stickers, and pencils.
"We want the students to understand that what we do as an industry protects their health as well as the homes that they live in," said Shay Runion, Chief Human Resources Officer and Senior VP of Professional Development. "We want them to understand that school is important as well as fun and exciting! Our team members who take care of our customer's homes use math and science every day! This is our second year in a row to host the second-grade field trip. We love educating our next generation and cannot wait to plan another class field trip to Arrow Exterminator's National Training Center, home of Arrow University. We hope one day these students will be interested in our high school and college internships or become an Arrow Team Member! You can never start to young teaching students about the importance of our industry."