Arrow Exterminators Hosts "Entomologists-In-Training" Field Trip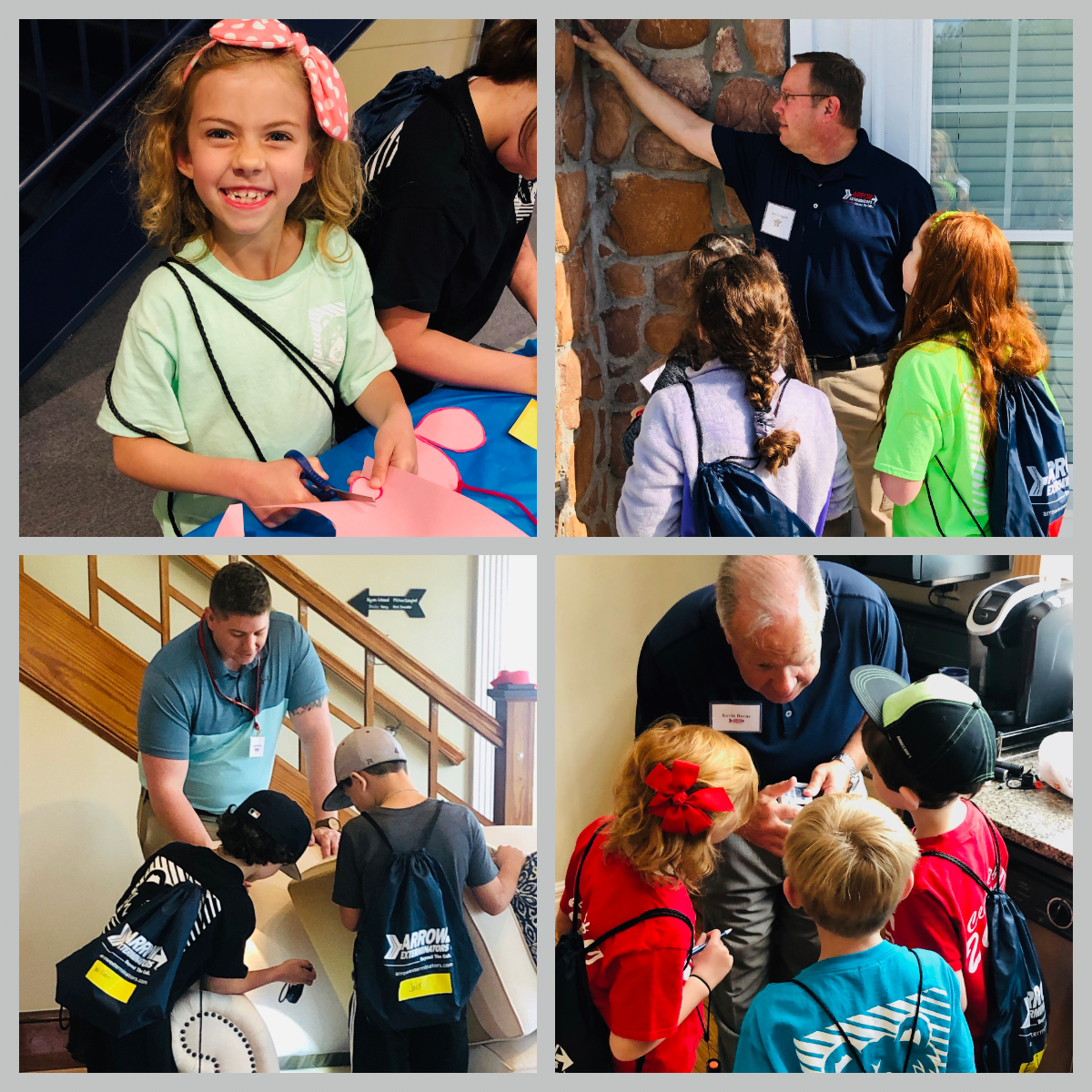 Atlanta-based Arrow Exterminators recently hosted their third annual field trip at Arrow's National Training Center located in Woodstock, GA. Over 135 second grade students from Avery Elementary School in Cherokee County attended and participated in unique labs focused on entomology, science, and math.
The students were broken up into five groups appropriately named the Bumblebees, Beetles, Ants, Crickets, and Roaches. These groups visited various labs and learning stations including: a Build-A-Bug workshop, a Home Inspection Lab, a Technology Lab, a Beetle Race, and a Non- Petting Zoo. Arrow Team members taught the students how Arrow service professionals perform inspections, the tools that they use, and the students were even given the opportunity to perform their own inspection. Additionally, they learned more on entomology, insect identification, and the methods to treat various pests.
The students were provided a picnic lunch complete with a drone flyover. At the end of the field trip, Arrow also provided each student with a special entomologist-in-training backpack with insect related tools such as a magnifying glass, an insect collection kit, stickers, and pencils.
"I thoroughly enjoy the field trip each year because it allows us to share information with the students about the pest control industry and how we are working to protect the health and properties of the customers we serve," said Shay Runion, Chief Human Resources Officer and Senior VP of Professional Development. "We use science, math, communication, customer service, and technology every single day in our roles at Arrow Exterminators. Through the field trip we are able to highlight why we love insects and how a career at Arrow Exterminators may be an option for their future. You may say that no second grader is thinking about a career in pest control, but neither were any of us and we have found fulfilling careers with a wonderful company that is leading an entire industry. Community is one of our core values and we love giving back to the communities we serve."