Arrow Exterminators Hosts Successful "Join Our Family" Career Event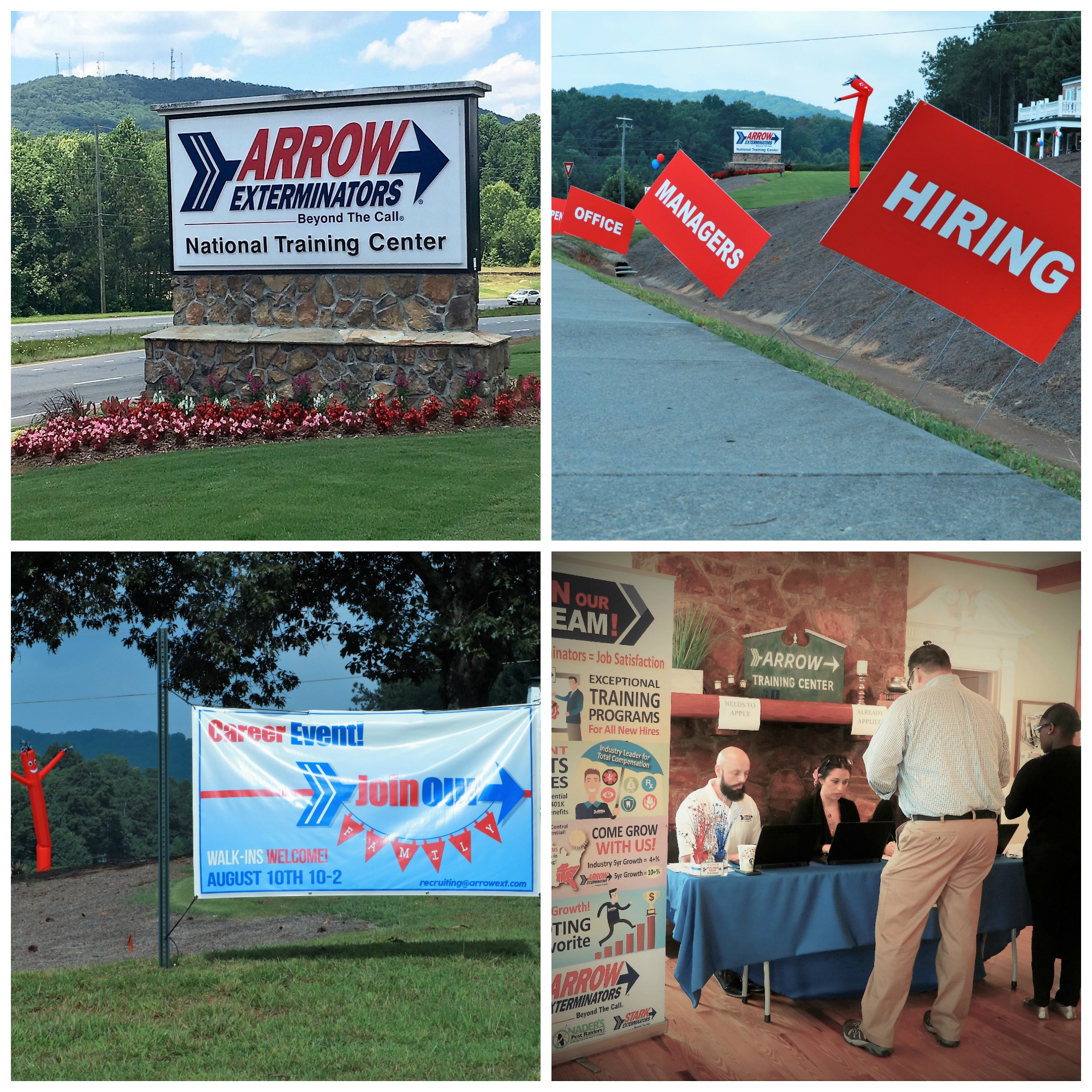 Atlanta-based Arrow Exterminators experienced tremendous turnout at their recent "Join Our Family" Career Event. Armed with an eager team of over 50 hiring managers, Arrow hosted an equally eager crew of more than 115 candidates. This was the second Career Event held at Arrow's Starkey Thomas National Training Center in Woodstock, Georgia.
The Career Event provided candidates the opportunity to interview and apply on the same day, while also allowing Arrow team members to showcase the company and culture they are fiercely proud of. This year's candidate flow was almost double that of last year's and Arrow was thrilled to have been able to match and extend offers to nearly 25% of the candidates. The company contributes the tremendous turnout to strong recruiting efforts and being named one of Atlanta's Top Workplaces in 2018 by the Atlanta Journal Constitution.
Arrow has learned that hosting Career Events is successful in isolating candidates who are expressly interested in opportunities at Arrow. This almost immediately helps them stand out from the 45k yearly applicants who express interest in working at Arrow and its family of brands.
Arrow plans to take this event on the road and host similar events in many of the regions and other areas of Atlanta where they operate. There will be more similar opportunities for Career Events with Arrow Exterminators and its family of Brands, as Arrow will be hiring over 1000+ team members in the next three years.