Arrow Exterminators Launches Command Center in Time for Hurricane Season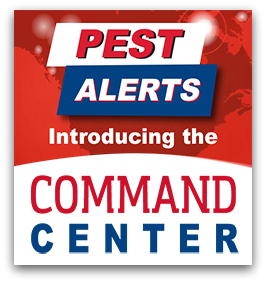 Arrow Exterminators launches its all-season Command Center today, providing actionable seasonal home protection and pest prevention information to consumers. Throughout the year, homeowners can receive alerts and check for information regarding how weather patterns and inclement weather may affect home maintenance, pest activity and what can be done to protect the home.
"Last year, we experienced a wide range of extreme weather events – from a wet summer to hurricanes to snowstorms – and we identified a gap in knowledge about how these instances can affect both the safety of the home and pest populations among our customers," says Charlie Jones, Executive Vice President of Operations with Arrow Exterminators. "With a few simple, proactive measures, homeowners can protect their homes and families from seasonal pest threats and the Command Center provides this timely information in one central location."
Available just in time for the start of the 2018 hurricane season, which the National Oceanic and Atmospheric Administration predicts to be near or above normal, homeowners can source information on how to prepare their homes for inclement weather and its aftereffects. Simple steps such as cleaning up debris and trimming excess vegetation will not only protect the roof and exterior of the home from damaging winds, it will also eliminate potential harborage areas for rodents and other pests.
"Most homeowners don't connect how a storm might affect pest infestations and activity, but there is a direct correlation," continues Jones. "Fire ants, the No. 1 pest threat according to our recent survey, will seek shelter in leaf litter after a hurricane, while standing water serves as a breeding ground for mosquitoes and termites, as they thrive on the excess moisture. Preparation can go a long way in protecting your home from the aftermath of a storm."
In addition to hurricane preparedness tips, homeowners can access preventative home maintenance checklists for pests ranging from wasps to mosquitoes to ticks and rodents. For more information, visit www.arrowexterminators.com/command-center.