Arrow Exterminators Opens New Commercial Service Center in Orlando, Florida
Additional office enables Arrow to accelerate growth in Central & East Florida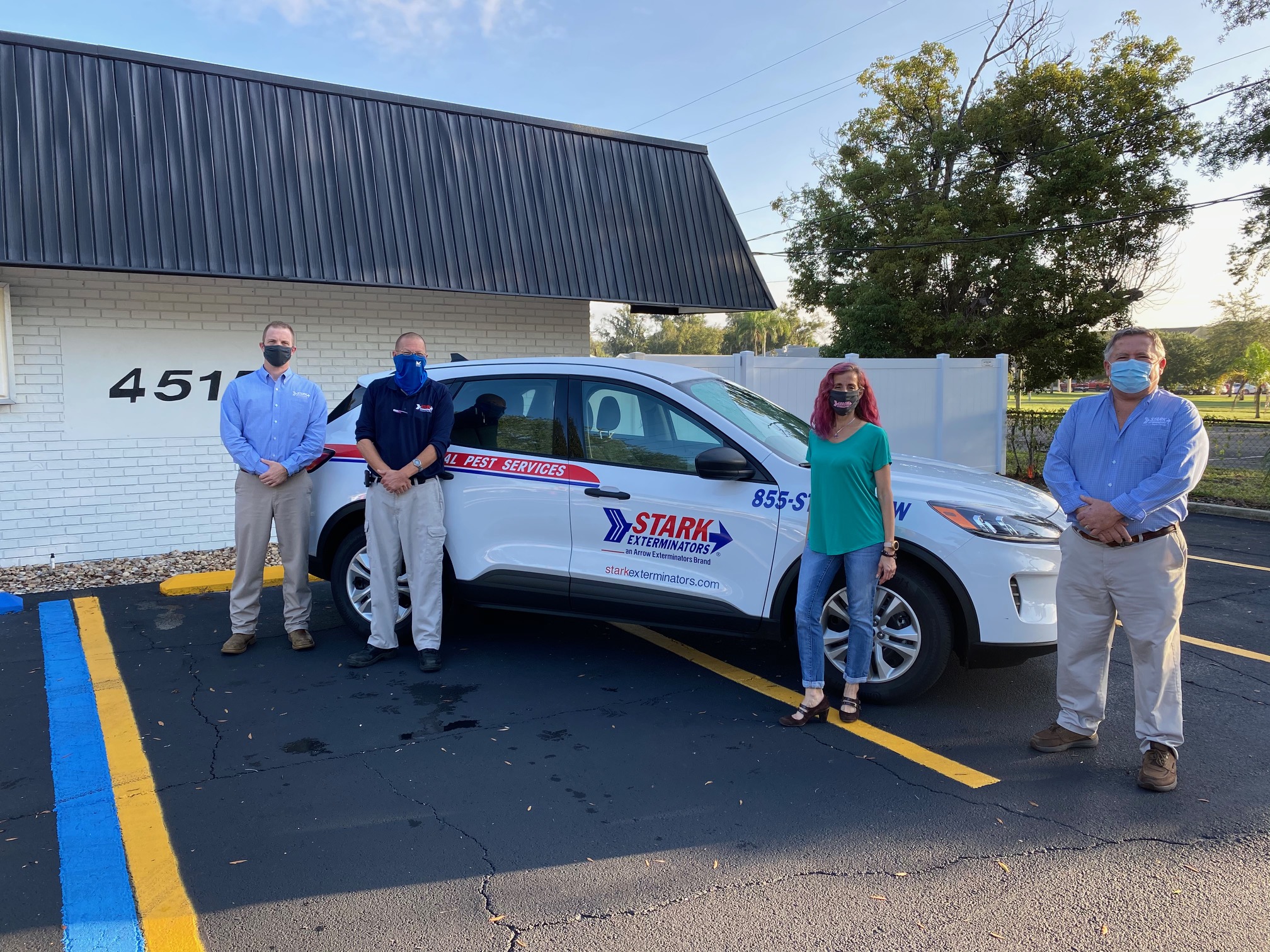 Atlanta based Arrow Exterminators, a leading provider of pest control and termite services in the U.S., recently opened a new commercial office in Orlando, Florida to accommodate rapid growth and leverage the area's wealth of commercial businesses. Arrow's Commercial Division continues to grow by leaps and bounds. The Central Orlando Commercial Service Center represents the 4th commercial service center in the state of Florida and the 13th service center in Arrow's Commercial Division, as well as their 130th service center in the United States.
"With our recent entry into the Orlando market through an acquisition, we were able to secure additional commercial business because of our recent growth," said Emily Thomas Kendrick, Chief Executive Officer. "The area is rich with both small and large businesses in need of the services we deliver on a daily basis. With our outstanding training programs, we are well equipped to service health care facilities, schools, financial institutions, athletic venues, restaurants and all types of organizations from family businesses to Fortune 500 companies." Kendrick added, "All nine team members joining this service center are coming from within the Arrow family furthering our commitment to create opportunities for our internal team members through our continued growth."
"One of Arrow's goals in our commercial business is to provide uncompromised service and build lasting relationships with our business partners," said Tim Pollard, President and Chief Operating Officer. "Our experienced team of service professionals offer expertise in pest control prevention and our ability to deliver service records for third party audits is second to none. With the addition of our Central Orlando service center, we are well positioned to serve the many businesses of Melbourne, Orlando, and Vero Beach."
Pollard added, "This new location joins Arrow's growing list of 130 service centers throughout the United States and is strategic to our business objectives." Consistent with Arrow's other offices in the area, this new service center will operate under the Stark Exterminators brand.