Arrow Exterminators Opens New Home Service Center in Southwest Florida
New Service Center Offers Expanded Services to include Wildlife, Handyman, and Insulation Services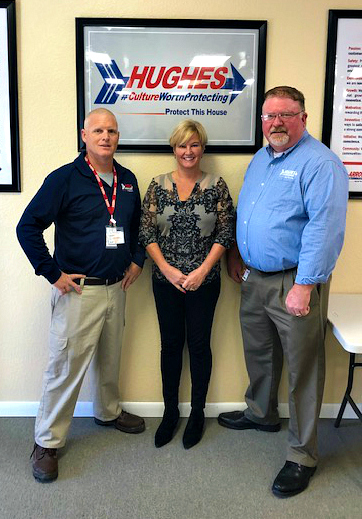 Atlanta-based Arrow Exterminators recently opened a new Home Service Center in Bradenton, Florida to service SW Florida including the markets of Bradenton, Sarasota, Tampa, and St. Petersburg. The new Home Service Center will operate as Hughes Exterminators, which is a member of the Arrow Exterminators Family of Brands, and will specialize in wildlife control and exclusion, handyman services, and insulation services. This location is a result of recent growth and will provide career advancement opportunities for the Arrow Exterminators Family of Brands' team members.
"Being a family-owned and operated company for 55 years, we are passionate about protecting the health and property of our customers and community," said Emily Thomas Kendrick, President and Chief Executive Officer. "This new service center allows us to enhance our service offerings and is just another way that we have firmly rooted ourselves in southwest Florida. We look forward to better serving the fine folks in these markets and rolling out the red carpet for them with our focus on exceptional customer service and sustainability."
The Southwest Florida Home Service Center will be managed by industry veteran, Brian Keane, who brings 11 years of industry experience and will focus on expanding Hughes' Beyond the Call service to the community.