Arrow Exterminators Opens Three New Offices
New Locations Provide a Strong Start to the New Year for Strategic Growth Objectives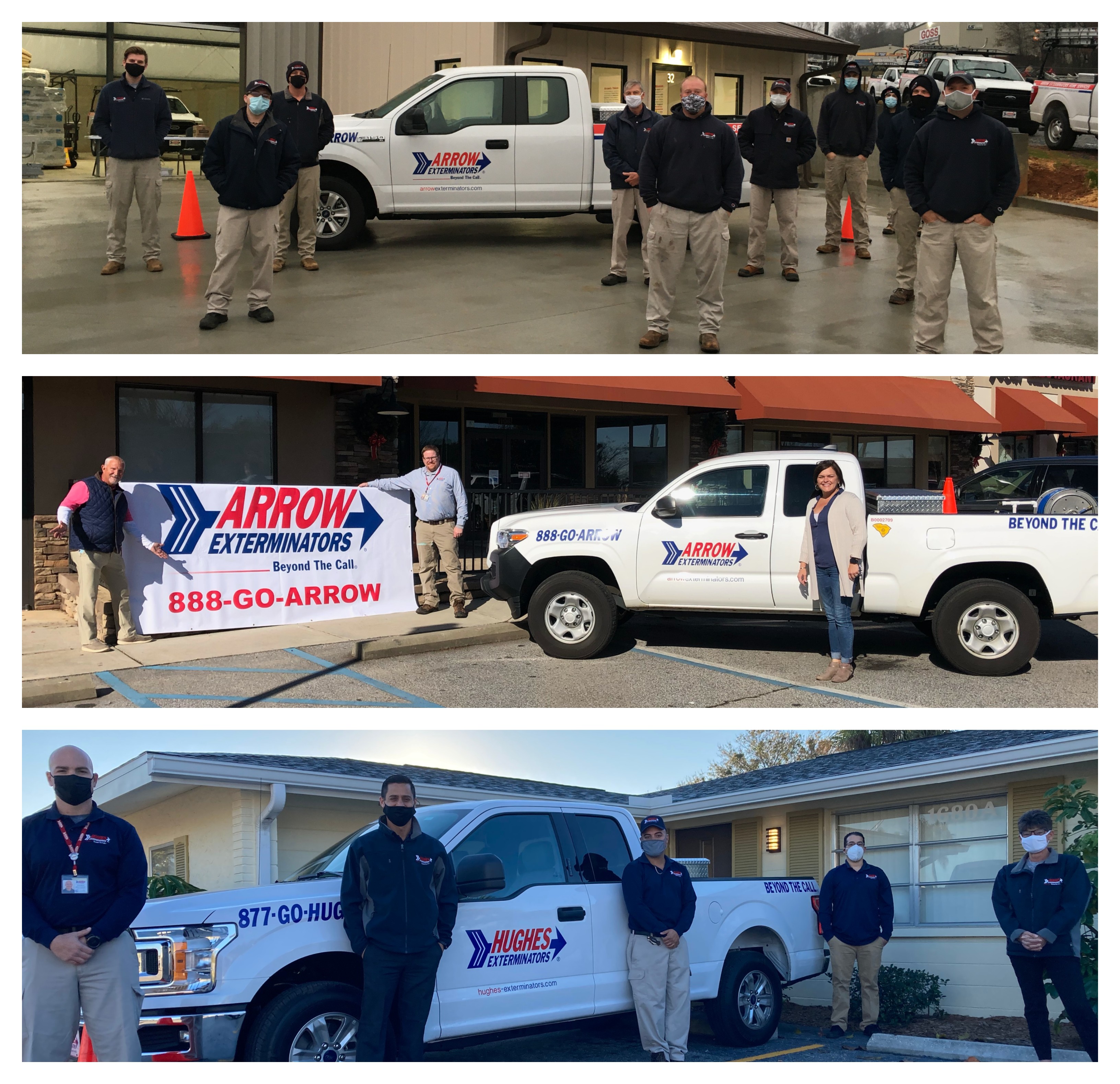 Atlanta-based Arrow Exterminators recently opened three new offices in Venice, FL, Jasper, GA and Clemson, SC to better service their communities and surrounding areas. These new offices will help accommodate recent growth and will provide career advancement opportunities for Arrow team members. The Venice and Clemson offices will service residential homes with a focus on pest and termite control; the Jasper location, also known as the North Georgia Home Service Center, will provide specialized home services including wildlife exclusion, handyman, and insulation services.
"Being a family-owned and operated company for 57 years, we value family and the community," said Emily Thomas Kendrick, Chief Executive Officer. "Our passion is one of the key components of not only providing exceptional service to our customers, but also being involved in their communities as well. We look forward to expanding in these markets, with our focus on exceptional customer service and sustainability."
Tim Pollard, President and Chief Operating Officer, continues, "Because of our recent growth in the past year, we saw a need in these markets for residential and specialized home services. These offices opened January 1st, and they have hit the ground running. These new openings are great opportunities for Arrow Exterminators to firmly root itself in the Florida, Georgia, and South Carolina markets."
Consistent with Arrow's other offices in the area, the Venice, FL service center will operate under the Hughes Exterminators brand, while the North Georgia HSC and Clemson service centers will operate under the Arrow Exterminators brand.