Arrow Exterminators Recognizes Sales Professionals and Management Team at Annual Premier Club and Circle of Diamonds Trip
Arrow Hosts Top Performers in Colorado Springs, Colorado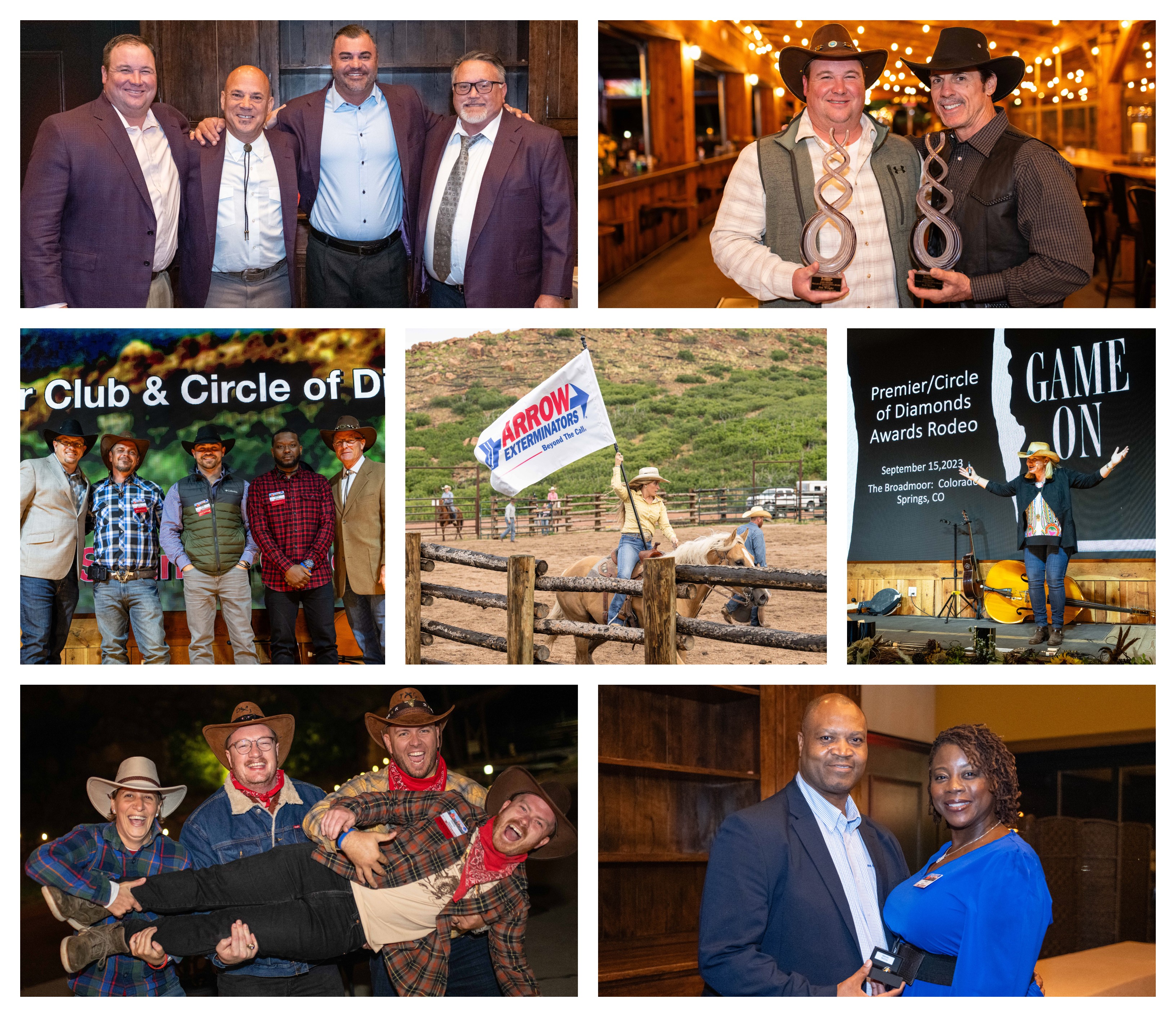 Atlanta-based Arrow Exterminators recently hosted the company's top performing sales professionals and management team members at its annual Premier Club and Circle of Diamonds event at The Broadmoor in Colorado Springs, Colorado.
The celebration started with special dinners on Wednesday night for qualifying management team members and the President's Club, an exclusive segment of the Premier Club who achieve even higher goals than their colleagues. Attendees enjoyed exploring the historic resort, as well as many local activities, including rock climbing, hiking, shopping, golfing, horseback riding, and more. On Friday evening, Arrow Exterminators held an awards reception and banquet at the famous Flying W Ranch to recognize and celebrate the successes of the individual award recipients.
"It was an honor to acknowledge the outstanding sales professionals and exceptional leadership team of Arrow during this year's Premier Club and Circle of Diamonds trip," commented Emily Thomas Kendrick, Arrow's chief executive officer. "These rock stars played a pivotal role in Arrow reaching the remarkable milestone of $386 million in revenue this year. This event provided us with an excellent opportunity to express our gratitude for their dedication and unwavering commitment to excellence. We consider ourselves incredibly fortunate to have such an exceptional and determined team here at Arrow."
Joe Thomas, chairman of the board, continued, "We have the best sales and management teams in our industry, and I can't think of a better destination than Colorado Springs to show our appreciation for their hard work and incredible success."