Arrow Exterminators Reflects on Memorable Year with Atlanta Business Media
Family-owned Arrow Exterminators Honored with Awards and Distinctions from Two Major Business Media Organizations in Atlanta, Georgia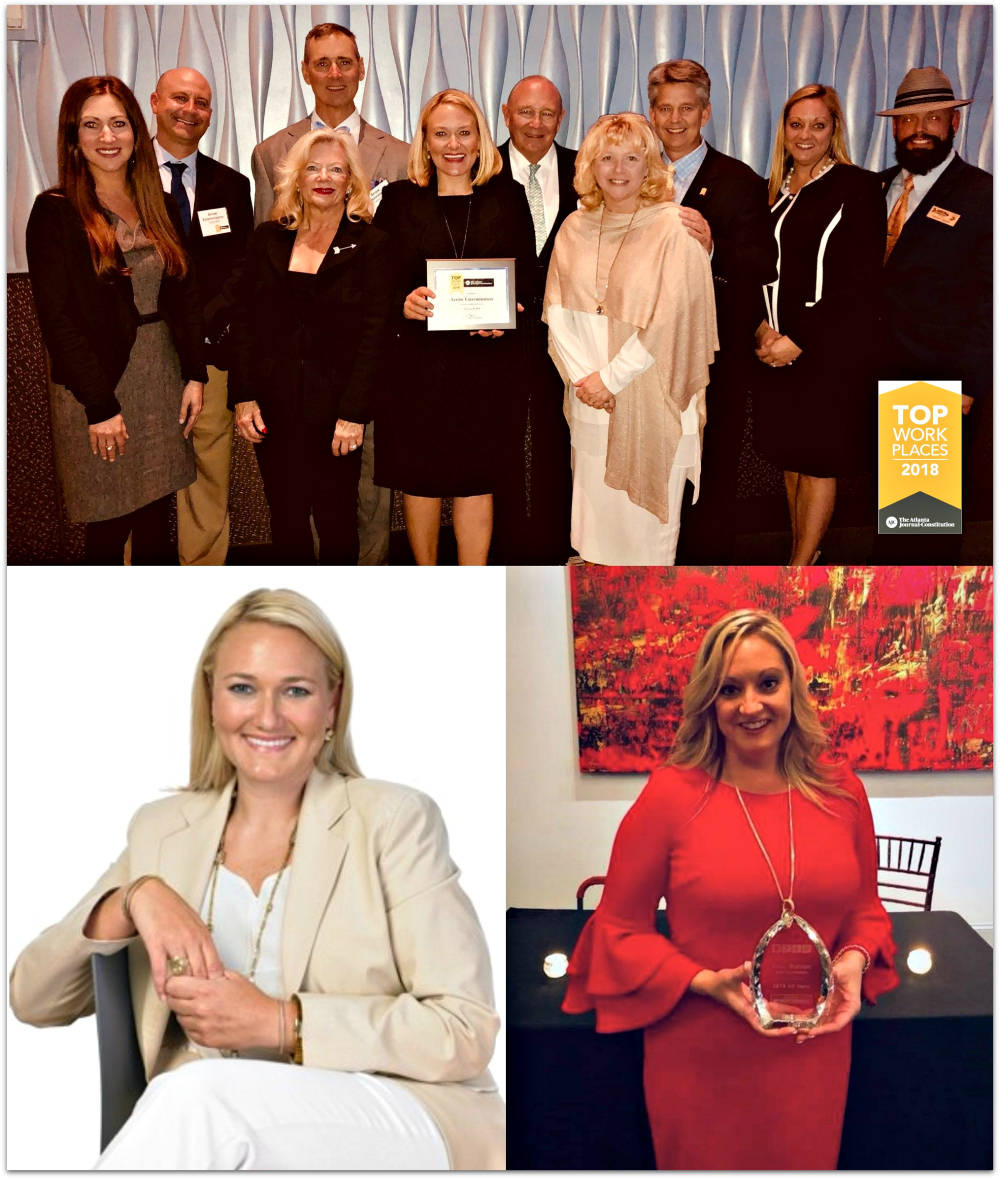 Atlanta-based Arrow Exterminators experienced another record-breaking year in 2018 as the company eclipsed $200 million in revenue and achieved double digit revenue growth for the 8th year in a row, but these achievements were not the only thing that made 2018 a memorable year for the company.
In 2018, Arrow Exterminators received a prestigious Top Workplace award and two Executive Committee members were honored for their leadership and contributions to the workforce. These awards and distinctions are a result of Arrow's unique, family-focused culture and a leadership team that upholds the company's mission, vision and core values.
Atlanta Journal Constitution's 2018 Top Workplace
Arrow Exterminators was awarded a 2018 Top Workplace honor by the Atlanta Journal-Constitution. Arrow was recognized as the fourth ranked business in the large business category in their first year participating in the survey. The Top Workplaces Award is based solely on team member feedback gathered through a third-party survey administered by Energage LLC. The survey measures several aspects of a workplace culture including, alignment, execution, and connection, just to name a few.
Atlanta Business Chronicle's HR Hero Award
Shay Runion, Chief Human Resources Officer and Senior Vice President of Professional Development of Arrow Exterminators, was awarded with the Atlanta Business Chronicle's inaugural 2018 HR Hero Award. The award recognized HR professionals in the metro Atlanta area who have made a specific, tangible impact on their workplace in the last year and have a track record of using their role to make their offices productive, safe and creative environments for all team members.
Atlanta Business Chronicle's Women Who Mean Business Award
Emily Thomas Kendrick, President and CEO of Arrow Exterminators, was honored by the Atlanta Business Chronicle as a 2018 Women Who Mean Business honoree. This award recognized 20 women who drive Atlanta business in all different industries and professions. The honorees were evaluated on their tangible professional accomplishments, community involvement, and dedication to paving the road for future generations.
Arrow Exterminators continues to experience year over year growth, which in turn creates new jobs and new opportunities. In the next three years alone, Arrow plans to hire 1,000 new team members and being a top workplace and having a strong leadership team will help propel recruiting efforts and attract top talent.