Arrow Exterminators Summer Intern Class of 2016
Summer Interns Learn About the Pest Control Industry
Atlanta-based Arrow Exterminators is pleased to announce the conclusion of another successful year of educating our next generation on the pest control industry through our summer internship program. The Arrow Exterminators summer intern class of 2016 consisted of nine interns, who were introduced to all facets of the pest control industry as well as corporate support roles within the company. With backgrounds ranging from high school graduates to college students, the interns worked across a number of business departments including Human Resources, Marketing, Training, Customer Care, and more.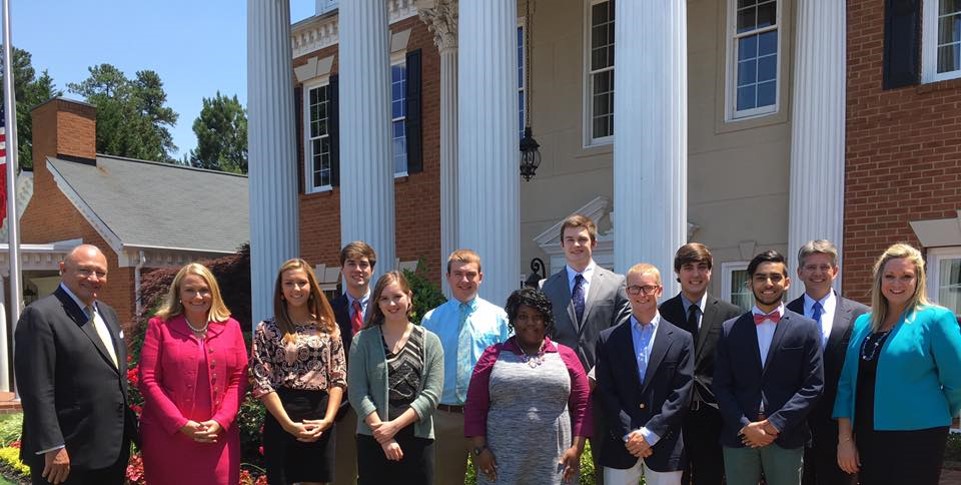 "Hiring, training and retaining the best people is an integral part of our Vision," said Shay Runion, Chief Human Resources Officer. "Our internship program is designed to provide opportunities to learn about our industry and the various career paths that are available as well as helping to meet educational and career planning goals. Our interns spend two full days learning all about the unique culture at Arrow Exterminators as well as about the industry before they receive their department assignment based on their interests. This was Arrow's sixth year providing the internship program and we could not have been happier with the talented group of young professionals and hope to see them again next summer!"
Kelly Mayes an incoming freshman at the University of Georgia said, "Interning at Arrow University has given me the opportunity to explore the pest control industry and I have thoroughly enjoyed researching insects, working with live specimen and even growing my photography skills. I'm excited to say that the internship has influenced me to major in Entomology when I attend college this fall!"
Wyatt Lockhart, the Valedictorian of his high school class and incoming Freshman at Jefferson State, said "My summer in Human Resources has absolutely flown by. I never would have imagined that an HR team could be as friendly and helpful as Arrow's. I've learned so many things in the past two months that I can carry with me through the rest of my life. I'm sincerely grateful for the wonderful opportunity and I hope to return someday to this awesome company. I now have a clear understanding of what it really means to go Beyond the Call."
Blake Juberg, an incoming Senior at LaGrange College, participated in the internship for a second year in a row with the Marketing Department. "Arrow's Internship Program provides a platform for interns to extensively explore and learn about the pest control industry while getting unmatched, hands-on experience," said Juberg. "My internship last summer with Arrow's Marketing Department has been extremely valuable to my education as a business student, and I was so glad to have the opportunity to come back again this summer."
Runion went on to say, "Our commitment to training and professional career development through Arrow University cannot be understated. We understand the tremendous value of investing in these talented individuals at a young age. They get to see what a dynamic industry we all work in and will hopefully choose to begin their careers with us when they are ready."