Arrow Exterminators' Team Member Receives PestVet of the Year Award at the 2021 Georgia Pest Control Association Winter Conference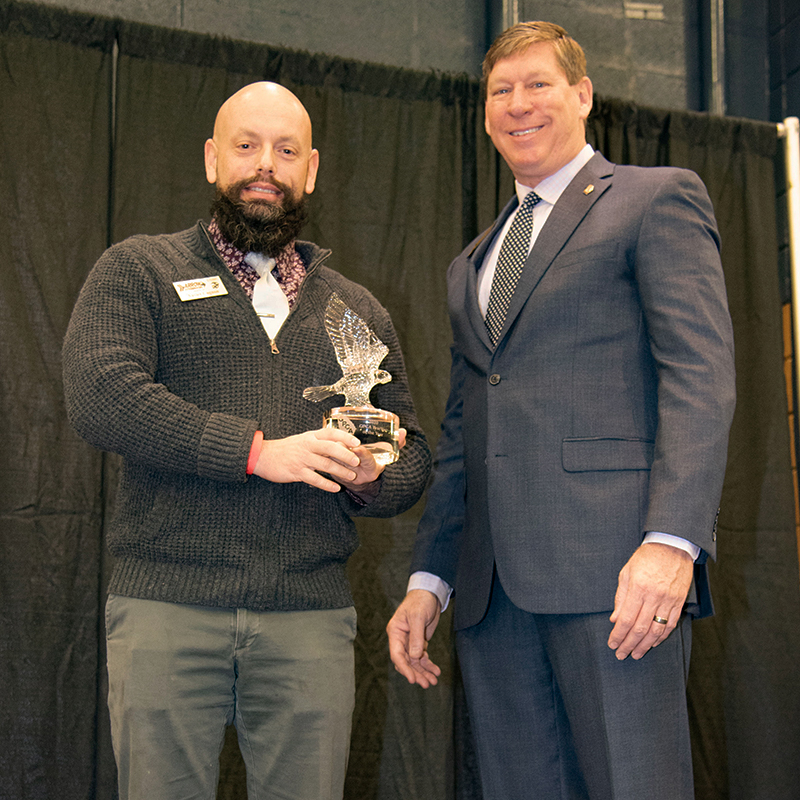 Atlanta-based Arrow Exterminators is proud to announce that Vice President of Human Resources Administration Xavier Cugnon was recently recognized by the Georgia Pest Control Association (GPCA) for his valiant efforts in the veteran's community throughout Georgia. Cugnon was presented with "The PestVet of the Year Award" at the 2021 GPCA Winter Conference in Dalton, Georgia in mid-January.
The Georgia PestVets 3/16 Veteran Support Group was established in 2020 under the National Pest Management Association's PestVet umbrella. The Georgia PestVets' goal is not only to help provide jobs for veterans in the pest control industry, but also to showcase the support and contribution to veterans from the pest control industry.
"I was truly honored to receive this award," said Cugnon. "Support from the community has been overwhelming. As a retired veteran myself, I appreciate the many efforts that Arrow Exterminators, the GPCA, and the pest control industry as a whole has already contributed to giving back to our veterans."
Cugnon began his career in the pest control industry in late 2014 as a Human Resources Specialist, and since his time with Arrow, has now assumed the role of Vice President of Human Resources Administration. As a Marine Corps Veteran, he helped establish the Arrow Veterans Committee to further Arrow's core value of community by giving back to veterans in the communities they work and live in. The committee, since its creation, has hosted many collection drives, sponsored families in need, and volunteered at various events. In the year 2020, the committee implemented more than twenty initiatives.
"We are proud of Xavier and his service to not only our great country but to our Arrow Team Members and industry friends who are veterans," said Shay Runion, Chief Human Resources Officer & SVP of Professional Development. "Xavier is someone that you want in your foxhole! He is a passionate leader and his work with Arrow's Veterans Committee and Georgia PestVets is making a difference in the veteran community."
Along with Xavier Cugnon, Chuck Charney, co-chair of the Georgia PestVets 3/16-VSG Committee, was also presented this award during the conference.