The Georgia Pest Control Association Recognizes Arrow Exterminators' Team Members at Awards Luncheon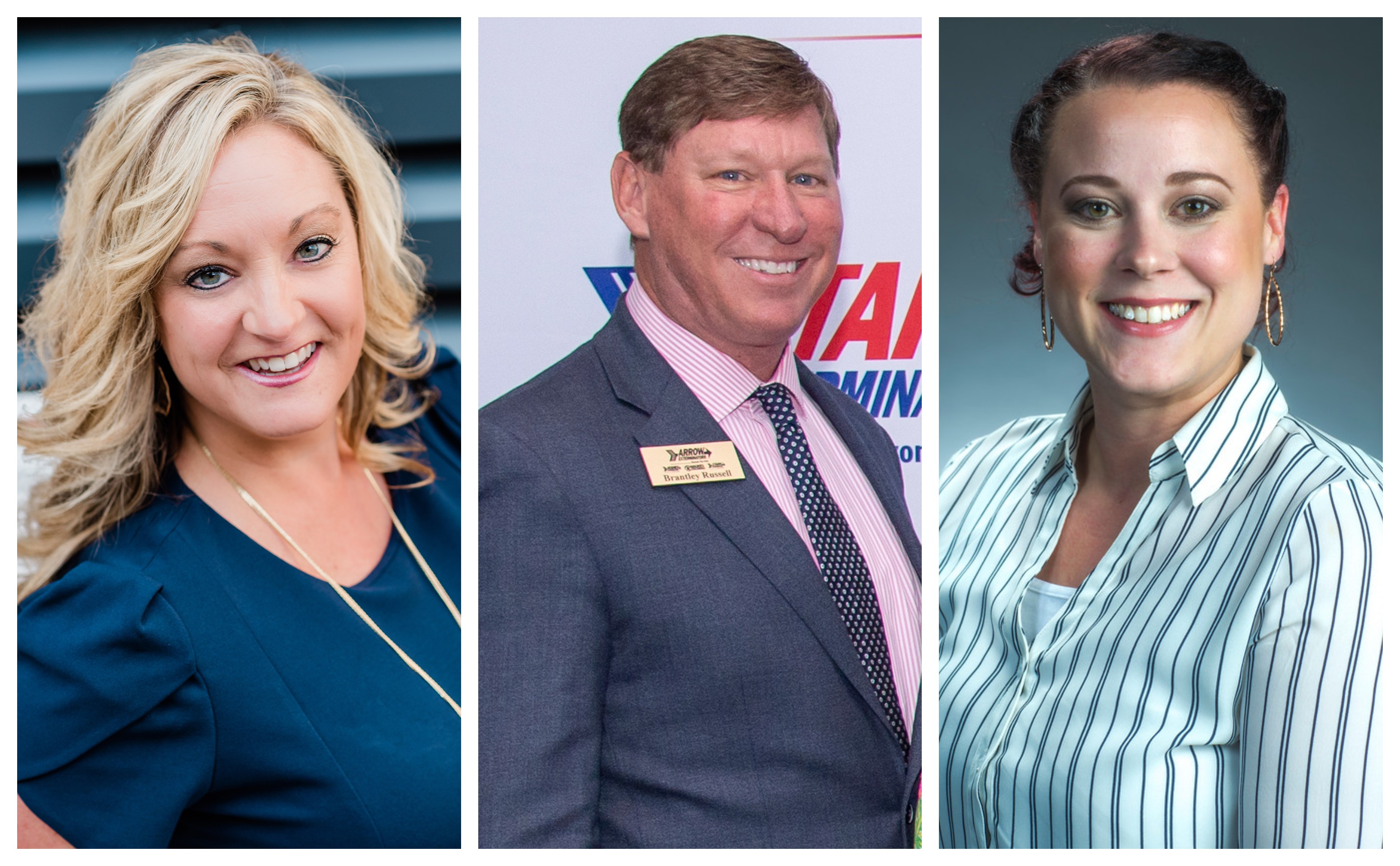 The Georgia Pest Control Association (GPCA) recently recognized three Arrow team members that have consistently contributed to the achievement and progress of the pest control industry. Chief Human Resources Officer and Senior Vice President of Professional Development Shay Runion, Regional Vice President Brantley Russell, and Vice President of Arrow University Alyson Gilleland were all recognized for their outstanding achievements and leadership at Seasons 52 restaurant located in Dunwoody, GA.
In its inaugural debut, the 2020 GPCA Woman of Excellence Award was presented to Shay Runion. As an active member of the GPCA and former recipient of the 2016 National Pest Management Association's Women of Excellence Award, Runion was the perfect fit for this prestigious award. She is a passionate advocate for women in the pest control industry and has displayed outstanding leadership including creating the Georgia Chapter of the Professional Women in Pest Management (PWIPM), previously serving on the GPCA Executive Board, former President of the GPCA, as well as continuing to serve in multiple capacities in the industry.
Arrow team member Brantley Russell, who is currently serving as the GPCA President for the 2020-2021 term, was presented the President's Award by former President Garry Adams. The President's Award is given to an individual who has been helpful and supportive to the President of GPCA during their term. Adams described Russell as "levelheaded, very slow to anger and a consummate professional for the organization. As Vice President he has made the association better and is already leading them skillfully as President through the challenging times the country is facing."
Alyson Gilleland was presented the Presidential Special Award. This award is given to an individual who has stood out tremendously during the term of the President. Gilleland's hard work, dedication and professionalism had an impact on Adams who stated, "Alyson not only takes initiative but also thinks outside of the box. As co-chair of the Education Committee for GPCA, she has had the opportunity to bring her innovative ideas to help better the organization and industry as a whole."
"We are so very proud of our incredible team members for all of their industry accomplishments. It is an honor to watch their leadership and professionalism get recognized with such well-deserved accolades," stated Emily Thomas Kendrick, Chief Executive Officer for Arrow Exterminators. "Their enormous effect on and contributions to the Georgia Pest Control Association have helped us all raise the bar for professionalism and integrity within the industry as a whole."