The Georgia Pest Control Association Recognizes Arrow Exterminators' Team Members at the 2018/2019 Summer Conference
The Georgia Pest Control Association (GPCA) is indebted to certain individuals who over time have contributed consistently to the achievement and progress of the pest control industry. The GPCA's annual Pioneer Award recognizes these individuals. Shay Runion was recognized by GPCA President, Stuart Sinyard, and the Executive Board for her service to our industry, with the Pioneer Award on June 23, 2019 during the GPCA Summer Conference in Palm Coast, FL. Shay is the Chief HR Officer and Senior Vice President Professional Development with Arrow Exterminators and a Past-President of the GPCA.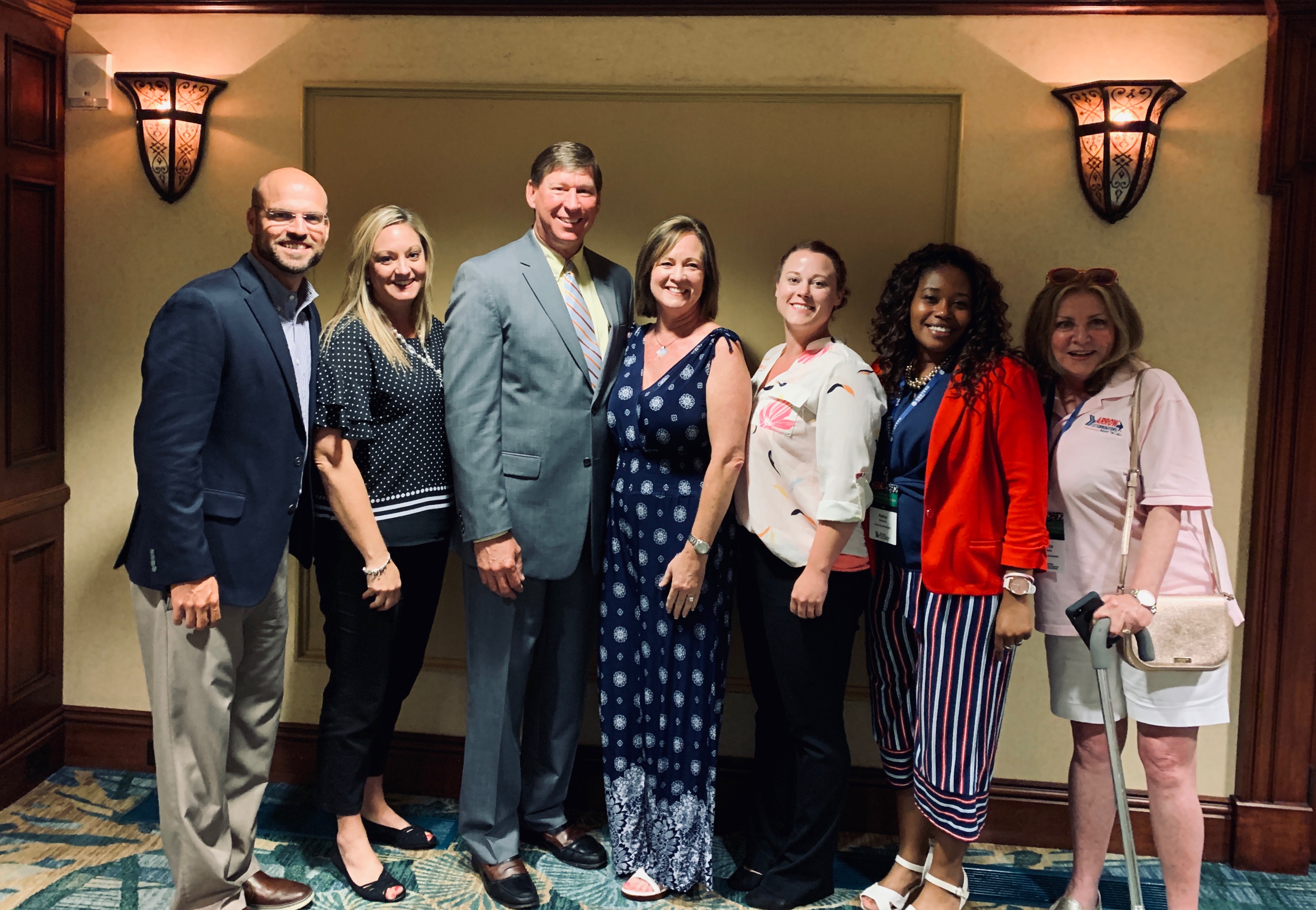 "I am honored and humbled to receive this prestigious award from the Georgia Pest Control Association. My involvement with the GPCA has been instrumental in my own personal professional development and growth," said Shay Runion, Chief HR Officer and Senior VP Professional Development of Arrow Exterminators. "I have developed many lasting friendships with GPCA members, and many have also mentored me throughout the years. I want to be able to give back to others in our industry just like my GPCA friends and mentors have done for me. I have loved serving with the Association for over 18 years and I look forward to many more years to come."
Arrow Exterminators' Brantley Russell, Region Vice President was recognized for his service to the GPCA as GPCA Secretary/Treasurer for 2018/2019 and was sworn in as GPCA's Vice President for 2019/2020.
The GPCA Committee of the Year for 2018/2019 was the Education Committee co-chaired by Alyson Gilleland, Director of Arrow University at Arrow Exterminators. GPCA Committee Chairman provide the leadership and direction needed to make an integral function of the Georgia Pest Control Association.
"We are so very proud of our incredible team members for all of their industry accomplishments. It is an honor to watch their leadership and professionalism get recognized with such well-deserved accolades," stated Emily Thomas Kendrick, president and CEO for Arrow Exterminators. "Their enormous effect on and contributions to the Georgia Pest Control Association have helped us all raise the bar for professionalism and integrity within the industry as a whole."